Best Concreting Contractor in Fort Worth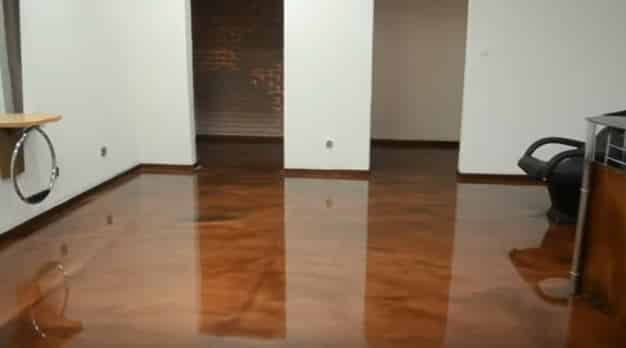 Whenever you choose to build a floor in your home or business facility, your goal is to have a flooring that will withhold enormous traffic daily and stay that way for many years before revealing any signs of wear and tear. For this reason, you choose to go the concrete way; but locating the ideal individual to do the job for you becomes a real hassle.
With Concrete FW, you no longer have to stress about trying to find a professional concrete professional to build a new concrete floor or repair an existing one. Having been in business for over 30 years, we have mastered the art of building long-lasting concrete floors that not only improves the integrity of your home but also provides you optimum functionality for decades.
The credibility we enjoy today is as a result of hard work, determination, and passion for everything we do. When you call us for a concrete flooring service, our ultimate goal is to leave you a pleased and satisfied customer. For that reason, we will include you in every step of the way to guarantee that you love every aspect of what we construct for you.
Invest in a fantastic customer experience
We know that without you, we would not be the acclaimed concrete professional we are today. For that reason, we strive to treat you with the top-most regard and dignity. We are not the type of company you will call and fail to get the answers to all your inquiries or get hostile responses from our customer support. We have imparted interpersonal and customer relation skills in all our team members; hence you can be sure that all you will receive from us is an experience you will not get anywhere else in the modern-day market.
From the very first day you come to us to the day we complete your project, you will find somebody you can count on for all your concrete needs. If you do not have an idea about how you want your concrete floors to look like, our professional designers will be more than happy to help you out at no extra charge!
Need concrete floor repair work in Fort Worth? Call us now!
Concrete floors that were installed a number of years ago could have developed concerns that have to be fixed. Although you may seek some ideas online that may help you fix a few of the issues on your own, these will only offer short-lived solutions. For long-lasting fixes, call Concrete FW right now, and we will dispatch a professional as soon as we can.
Before we commence on fixing your concrete floor, we will first send out an expert who will identify the degree of the damage. He will choose whether you require a repair or a replacement altogether. When the former is advised, we will provide you a free quote and begin working on the project as soon as we can.
After the repair work is completed, we will then seal the floor for maximum toughness. Then, we will clean the work area and leave it cleaner than we found it. If you spot a problem after we leave, call us, and we will come back to fix it without charging you.
Epoxy Flooring Services in Fort Worth
In case you want an added protection on the concrete floor in your home or commercial facility, epoxy floor coating must be your top choice. Our epoxy flooring services have passed the test of time, and have been ranked among the top in the American market.
When you decide to work with us, you will be making certain that you invest in a company that will offer you with the quality you require; therefore guaranteeing the life expectancy of your concrete floors is extended.
At Concrete FW services, we believe that our customers must receive unmatched workmanship, and this is the reason we provide a 6-year warranty on all our epoxy flooring services. In addition, all our products feature the manufacturer warranty.
What makes us rank # 1 as far for epoxy flooring is that compared with our competitors, we provide an attractive finish that is highly resistant to wear, tear and any kind of damage. Work with us today!
Concrete Floor Polishing in Fort Worth
We use progressively finer concrete polishing tools to grind concrete floors, a procedure that results in an excellent polished concrete floors with a long lasting surface and a high gloss. What makes us distinct is that we only use products that don't produce toxic fumes that can be harmful to the environment and dangerous to human health.
In case we find out that your floor is too old to polish to your preferred finish, we will use concrete overlays at the best prices in Fort Worth.
Other concrete floor services we provide include;
Concrete staining
Concrete stamping
Concrete floor care and maintenance
Do you have a dream concrete floor in Fort Worth?
Well, if you have a dream concrete floor in mind, it is time you stopped dreaming. Call us today, and we will change your idea into a reality in no time.